Wedding & Event Music
Experienced vocal artist and harpist, Kirsty offers live singing, harp and piano performances, performing a range of styles from classical to contemporary that will suit every occasion. As a solo artist, Kirsty performs with a piano and fully orchestrated, high quality backing tracks. She supplies all of her own state-of-the-art equipment (stage piano, PA system, microphone stand, microphone, backing tracks).
Prices start from £100.00 for a 30-minute set.
Please note, that due to the high-level of demand for her services, Kirsty is unable to accept offers for unpaid performances.
For prices and availability, please contact Kirsty directly at
info@keylicious.co.uk
to discuss your requirements.
---
X
Composing Services
Kirsty offers composing services, including:
- creating bespoke backing tracks
- radio and business jingles
- music for scores and trailers
- choral arrangements
- scoring musical compositions

Fees are available upon request. Most work can be undertaken for a flat-fee, or a deposit and hourly rate, depending on requirements. Commercial projects (e.g. songs) are conducted on a partnership basis. Please contact Kirsty to discuss your composing needs.
x
Conducting
Kirsty offers conducting services to choirs. An experienced choral conductor, Kirsty is the MD for UPA's Show Choir, owned by West End and TV star Sam Attwater. She established the Willen Hospice Choir and Kirsty has also conducted choirs for the Music Service (Milton Keynes Gospel Choir) and The Stables Theatre. Her choirs have performed at sports venues, such as the MK Dons and MK Lions Sports Stadiums, on Sky TV and arrangements of her choral music have been aired on BBC radio.

For more information about her conducting services, or to join one of her choirs, please contact Kirsty on info@keylicious.co.uk
Powered by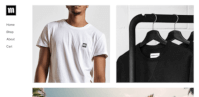 Create your own unique website with customizable templates.